Director's Update
Please contact me if you would like assistance with a piece. I can be reached at theresawasden@gmail.com.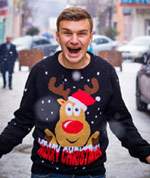 November 19 – Caroling for Olds Fashioned Christmas at the Cow Palace (5115 54 St., Olds). Fun sweaters and/or hats are welcome. Please be at the Cow Palace by 6:30. I'm sure they will direct us when we arrive. We will carol a cappella for half an hour once we assemble. I have books that KA provided from our library. Family are welcome. It should be a very fun evening!
November 24 – Seasons Retirement Community (3300 57 Ave, Olds)
We sing at 6:30 so please arrive by 6:15. Carpool if possible because parking is limited. Leave time to park and come in. This is currently a masked event. Dress code is *black and white attire. If we are unable to sing for the seniors, we will have a dress rehearsal at Hope Pointe Church at 7:00 pm. We will let you know as soon as possible if there is a change or you will be redirected at the lodge.
The rehearsal on December 1st is also a dress rehearsal at Hope Pointe Church. *Black and white attire. We will begin at 7:00.
Show day, December 8 – OCC Winter Concert at First Baptist Church (5005 53 Ave., Olds) *Black and white attire. (Addition not in the email) Those with Hawaiian shirts can wear them while we sing Mele Kalikimaka.
5:00 set up begins for tables and stage If you are able to help out, please come early to do so. (See below.) We would love for you to bring cookies or finger food for the snacks after the performance in the hall.
6:00 on stage for pictures and sound check
6:20 pictures on stage
6:30 house opens for audience
We need help with:
Hall set up and clean up
Juice punch and water prep and take down
Ticket and programs before the concert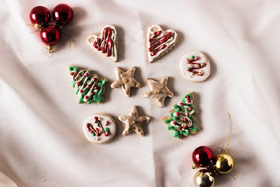 *Black and white attire – White shirt/blouse, black dress pants (skirt optional for women), black shoes. Women, if you wear a skirt, please wear black tights. Red scarves and ties will be provided.
Adults – $15.00, Student/child(6+) – $7.50, Children (5 & under) – Free
Payment can be made via e-transfer to payment@oldscommunitychorus.com or in person.
---
Meet the board
We sincerely thank everyone who stayed for our Annual General Meeting on October 27! Please take note of our elected board members. If you have any questions, feel free to contact us. Together, we can continue to Sing, Learn, Grow!
President: Derek Lewis
Vice-President: Brian Cutler
Secretary: April Barnhill
Treasurer: Ingrid Popesku
Librarian: Karole-Ann Christianson
Directors:
Kathy Campbell
Neil Godwin
Meryl Matchullis
Twyla Penner
---
Casino night!
Our casino nights are March 28 & 29. We will receive the money from our work later in the year. All volunteer forms are needed by this Thursday (November 17). This will hugely help the choir going forward. Please sign up. You can also email a copy of your forms to Brian Cutler directly at brian@maximusag.com. It's easy and fun to go together!
---
Mark your calendars!
Meet & Greet – January 19 at Hope Pointe Church
Rehearsals begin – January 26, 7:00 at Hope Pointe Church
Spring concert – April 27th at First Baptist Church
---
Sundre Community Choir
You are invited to visit our friends in Sundre.
There will be two concerts with vocal choir and handbell performances.
Location – United Church in Sundre
Sunday, December 11 at 2:00 p.m.
Tuesday, December 13 at 7:00 pm.
---
And on the lighter side…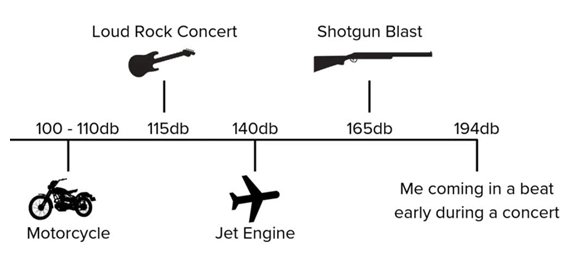 (Image complements of MusicNotes' Facebook page)
PS: Practice!