How would you like to sing portions of The Messiah? Join us for our free workshops this summer. There is no obligation to join the chorus; just a commitment to enjoy singing together for a couple evenings or more. Register for the sessions in Olds, Didsbury or both. It's up to you.
Of course, we would love to see you in the chorus this fall! Maybe this is your chance to find out if this is the musical opportunity you didn't even know you were looking for.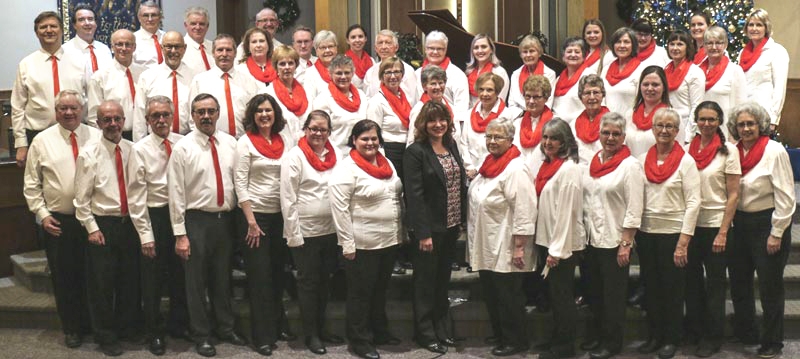 Do you love to sing? If so you are invited to join The Olds Community Chorus. It is a great place to make music and to make friends. We sing a wide variety of styles including folk, show, classical, and popular music. Our membership ranges in age from teens to seniors and comes from Olds and surrounding communities.
The Chorus rehearses on Monday evenings 7:00 to 9:00 at the Hope Pointe Community Church, 4302 – 43 Street, Olds. We hold two sessions – September to December and February to May and we sing concerts at the end of each session.
If you would like to sing with us call Derek Lewis at 403 335-4777. Watch for notices in December and May and come to see one of our concert performances.