The board of the Olds Community Chorus unanimously passed a motion to suspend all rehearsals and to cancel all spring performances. We look forward to providing more opportunities to Sing, Learn and Grow when this crisis is past.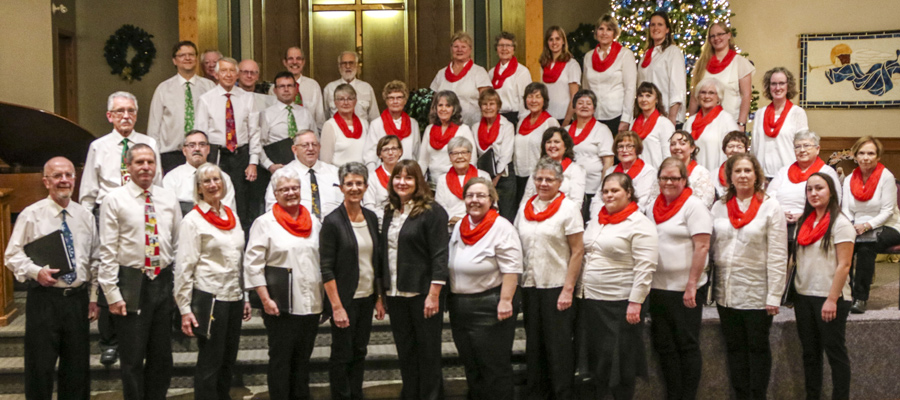 Do you love to sing? If so you are invited to join the Olds Community Chorus. It is a great place to make music and to make friends. We sing a wide variety of styles including folk, show, classical, and popular music. Our membership ranges in age from teens to seniors and comes from Olds and surrounding communities.
The Chorus rehearses on Monday evenings 7:00 to 9:00 at the Hope Pointe Community Church, 5402 – 43 Street, Olds. We hold two sessions – September to December and February to May and we sing concerts at the end of each session.
If you would like to sing with us call our director, Theresa (Terry) Wasden at 403-891-9458. Watch for notices in December and May and come to see one of our concert performances.